Say Hello to Helium Mobile: The World's First Cryptocarrier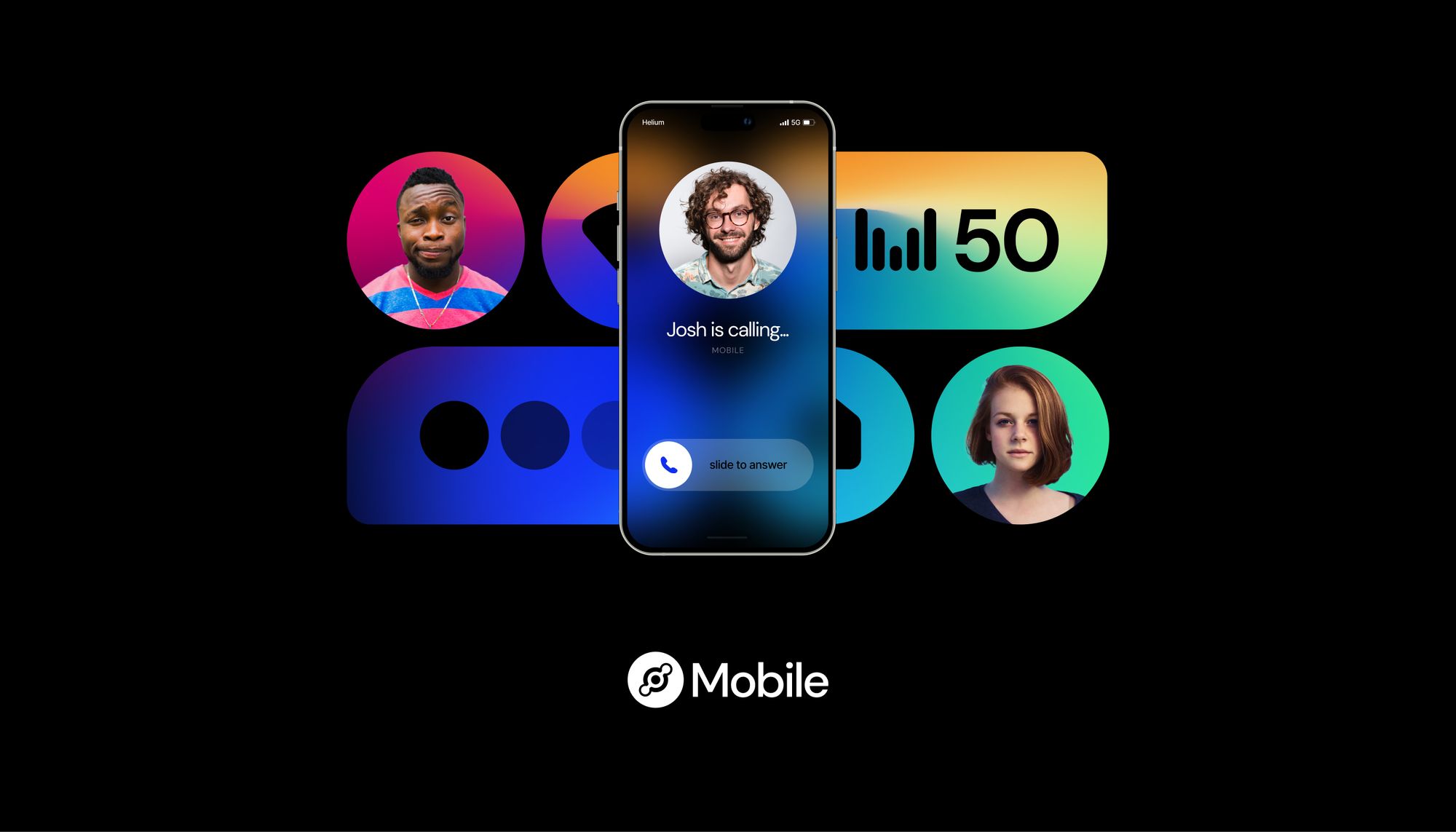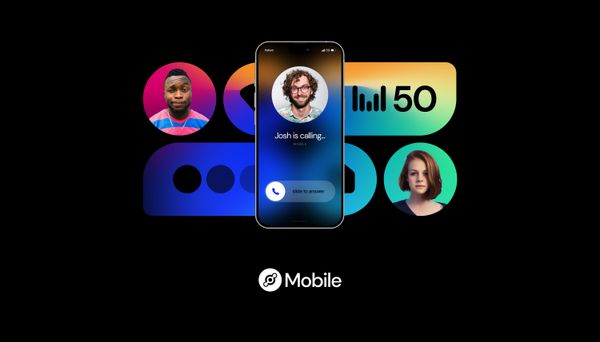 Since announcing funding at the end of March, Nova Labs has been working heads-down in stealth mode. Today, the team is excited to unveil a radically reimagined carrier – Helium Mobile. As the world's first cryptocarrier, Helium Mobile is bringing the power of The People's Network right to your phone.
A Carrier That Changes the Game
Building a nationwide 5G network is expensive and requires very high density in order for subscribers to experience the dependable, high speeds to which they're accustomed. The old way of building new infrastructure requires a network operator that can afford to pay billions of dollars deploying enough equipment to cover a vast continent. But even with these resources, it could take decades to achieve due to local, city, and county red tape.
With the Helium Network economic model, individuals are incentivized to help build a ubiquitous network in days and weeks, not years or decades. People eliminate the capital costs and associated red tape, establishing part ownership of the network, along with earning crypto tokens called MOBILE. By empowering people in this new model, 5G wireless connectivity is possible in every neighborhood, city, and state, including the most rural areas of the U.S.
Helium Mobile is built to work on the Helium Network, the largest decentralized wireless network in the world. In just 3 short years, it has grown to include nearly 1 million Hotspots in 73K cities on its Internet of Things (IoT) network. In August 2022, Helium expanded to include 5G, with people rapidly adding more than 4,500 5G Hotspots in 1K+ cities across the U.S. This success amplifies how crypto incentives are flipping the traditional deployment model of network infrastructure on its head.
With the introduction of Helium Mobile, we're tackling the demand side of the equation, providing service as the world's first cryptocarrier, and we think you'll agree that it's unlike any other mobile carrier you've seen before.
Here's What Makes Helium Mobile Different:
Powered by The People's Network. People are incentivized to build and power a mobile network through crypto incentives, helping increase the speed of network infrastructure deployment while decreasing associated costs by an order of magnitude over legacy models.

Subscribers aren't just customers. They are owners.
Helium Mobile subscribers can earn incentives for simply using their phones on the Helium 5G network, giving consumers ownership over their mobile plans and the network that powers them.

Your data is your data. We strongly believe in data privacy and will never sell your data to advertisers or other third parties.

The Flywheel Effect. Any time a Helium Mobile subscriber connects, usage of the Helium Network increases, creating more incentives for people to deploy additional Helium 5G coverage. As Helium 5G coverage grows, the cost to use the network decreases, and more Data Credits are spent. Like we've proven with the IoT network, the economics of decentralized networks can't be matched by traditional infrastructure. This flywheel effect of the network growing, the cost decreasing, and Data Credit usage increasing is what makes Helium Mobile so special.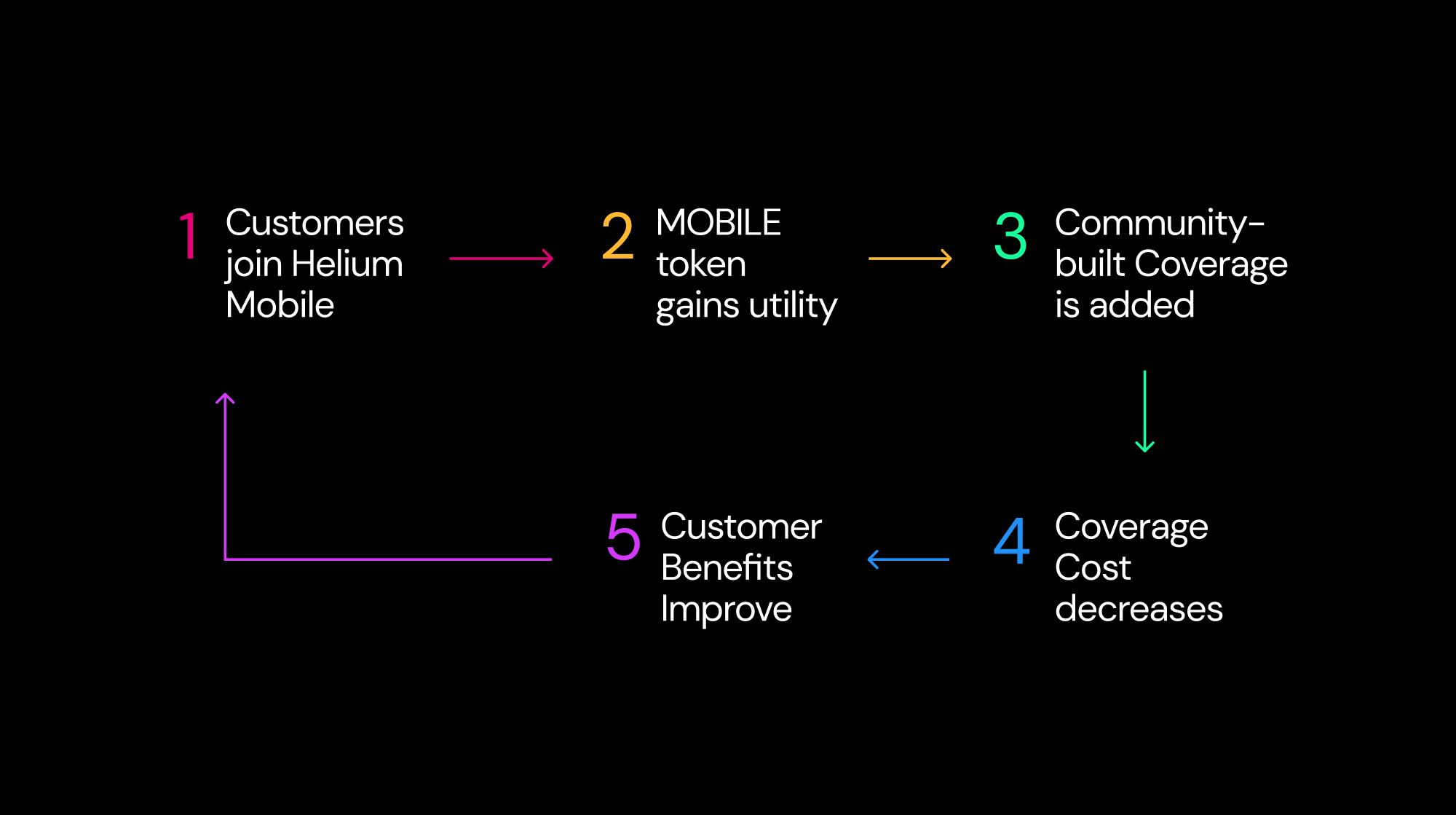 Plans for the People
Helium Mobile puts the people first with super affordable subscriber plans. Initially, a variety of plans will be offered, starting as low as $5/month*. Different plans will include:
1 GB of data per month
5 GB of data per month with unlimited voice and text**
Unlimited data, voice, and text**
* Available in the U.S. only.
** Prices coming soon
The best part? Subscribers can earn crypto, among other exciting benefits, just for browsing, texting, and watching TikTok videos on their phones.
Helium Mobile Subscribers Will…
Enjoy ultra-low costs for voice and data plans.
Earn crypto (called MOBILE), for simply using the service.
Benefit from privacy and additional security layers that protect from SIM-swap attacks.
Experience nationwide coverage.
Nationwide Coverage with T-Mobile
To ensure subscribers have a seamless, connected experience at launch to all the things and the people they love anywhere in the U.S., Helium Mobile is partnering with T-Mobile to deliver uninterrupted, nationwide coverage. This industry-first partnership with T-Mobile gives subscribers access to both the local Helium 5G network, as well as the T-Mobile 5G network.
Leading the Pack
The launch of Helium Mobile is being led by Boris Renski, Nova Labs' new General Manager of Wireless, who comes to the company via our recent acquisition of FreedomFi. Boris and his team bring a depth of expertise in building the next generation of distributed mobile networks, critical to navigating our rollout of Helium Mobile.
When will Helium Mobile be here? Be first to know.
Helium Mobile is coming in early 2023. To be the first to experience Helium Mobile, get on the waitlist today at hellohelium.com.
Stay in the know on news and announcements at hellohelium.com as we get closer to launch, and follow us on Twitter @helium_mobile.