Empowering Communities: Unveiling People-Powered Dynamic Coverage
First-of-its-kind coverage that combines the nation's largest 5G network AND the people-built Helium Mobile Network. Only possible on Helium Mobile.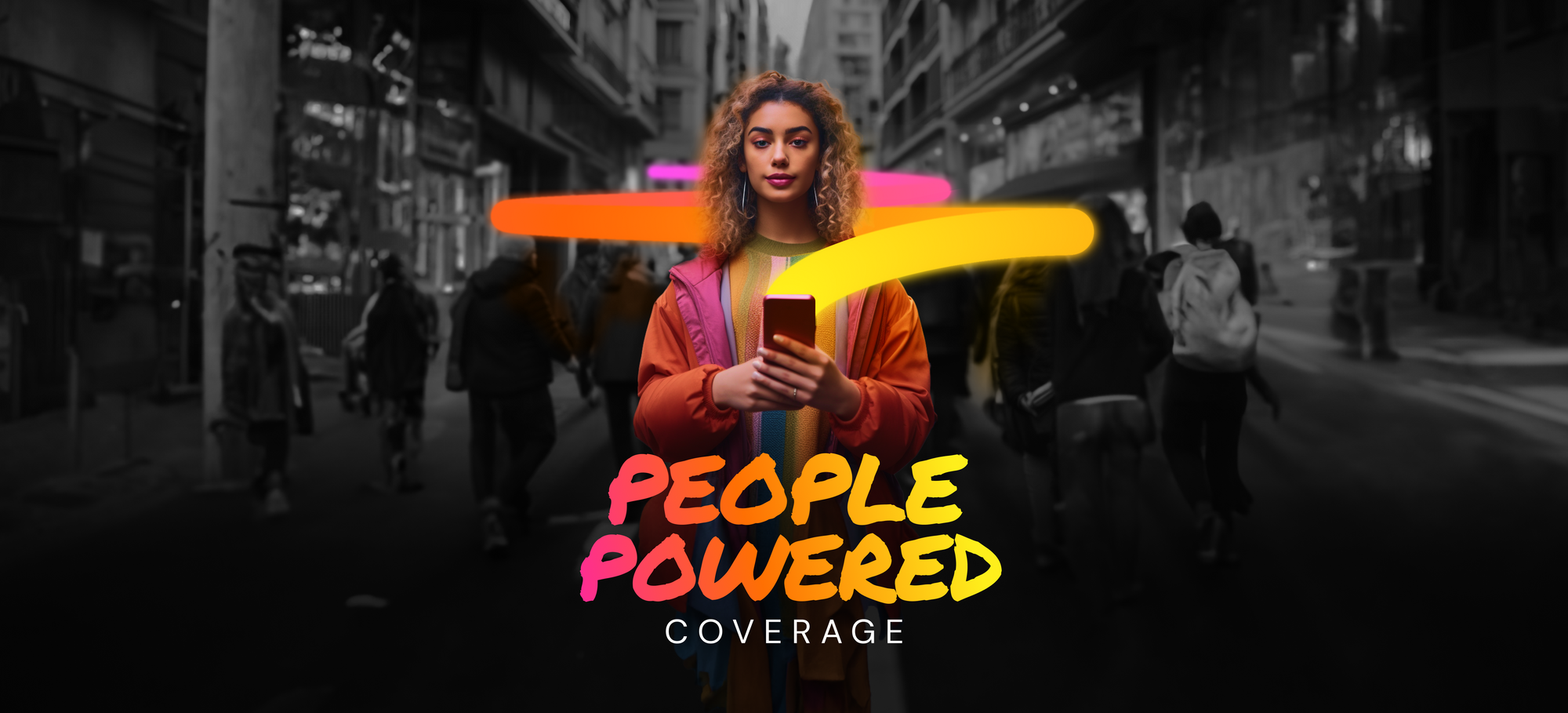 Today we begin to roll out our people-powered Dynamic Coverage experience on Helium Mobile. Dynamic Coverage is a unique combination of nationwide coverage and Helium Mobile Network coverage. The people-built Helium Mobile Network coverage can be leveraged by other service providers, but the combination of multiple networks and coordinated handoffs between the two are what set Helium Mobile apart from other carriers.
This is a monumental milestone in the carrier industry. For the first time, people will benefit from a community-built network where individuals are rewarded for providing coverage. The implications of this first-of-its-kind integration between a nationwide partner and the Helium Mobile Network are massive. Every time a Helium Mobile user connects to people-built coverage, a coverage provider – a real person – will be rewarded with MOBILE tokens by the Helium Mobile Network.
In addition to enabling rewards for their communities, Helium Mobile users will soon receive more coverage from multiple networks and increased capacity in areas with high usage. This coverage grows stronger with every new radio and hotspot added by the community. This is all thanks to the efforts of people just like you who create and maintain coverage. And it's only possible on Helium Mobile.

People in the US typically rely on one of the three nationwide networks for coverage. While these major networks have made progress in coverage in the past decades, people still cite network quality as one of the leading reasons they switch carriers, alongside price.
Currently, depending on the area, carriers may not have much of an incentive to invest in better coverage that communities want and need – the high cost of building infrastructure may just not be worth it. As a result, those without reliable coverage can do nothing but hope for a future of better connectivity.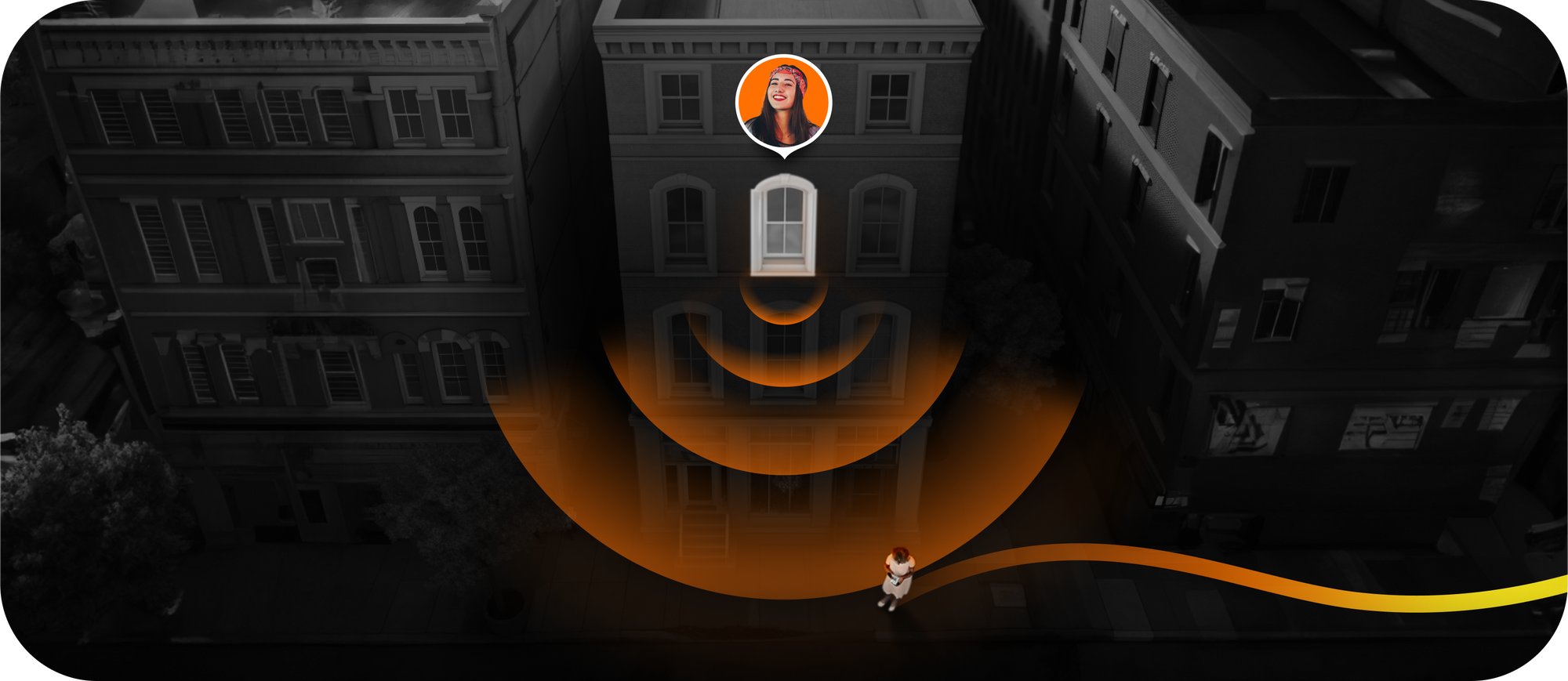 Helium Mobile's Dynamic Coverage model converges different types of wireless infrastructure built and maintained by real people, including CBRS radios, wireless hotspots, and others, to provide connectivity for Helium Mobile users at a lower overall cost. It's mutually rewarding to those who provide coverage as well, so users can feel good about using their phone knowing that their connectivity benefits the coverage deployers in their community.
With Helium Mobile, rather than connectivity continuing to be owned by the few, our aim is to put it back into the hands of the many. Connectivity from the Helium Mobile Network comes at a much lower cost than nationwide network alternatives. The lower cost structure helps us move towards a better future where wireless services are more accessible to a wider population.

We just completed an employee beta to test the Dynamic Coverage experience before rewards came online. Now that rewards are live, all radios on the Helium Mobile Network will start providing coverage to Helium Mobile users and will be rewarded for the coverage they provide and the data they transfer. This is the first step in our coverage strategy to change the game for mobile.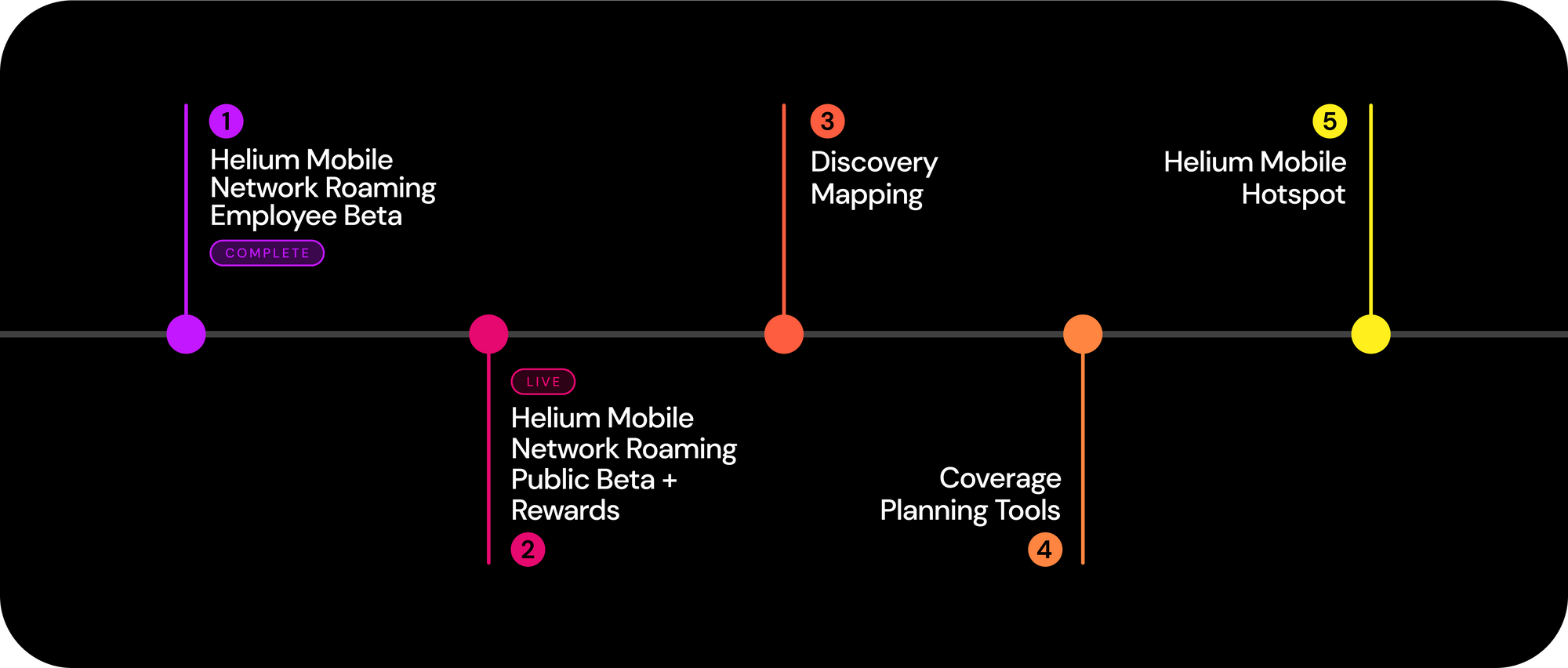 The employee beta for Helium Mobile Network Roaming was a good reminder that we are implementing breakthrough connectivity on legacy hardware. Phones available on the market were not built with this sort of innovative connectivity model in mind. So as we extend roaming to all radios on the Helium Mobile Network, there will be additional technical hurdles to overcome together. For example, it will take time for certain phone models to roam and others may experience delays when moving between networks. Invite-Only Beta feedback has been invaluable thus far and it is more important than ever as we continue to evolve Dynamic Coverage.
For a full list of known issues and resolutions related to Helium Mobile Network roaming, please refer to this support doc.
The goal is for Helium Mobile users to roam automatically onto any radios in their area when they are in range, regardless of phone type, and the handover between networks should be unnoticed. We are also working on ways for those users to see the impact they make on their communities with their connectivity.

Roaming onto the Helium Mobile Network is only the beginning. We want to make it as clear and easy as possible for more people to deploy coverage for their communities.
When Discovery Mapping is activated later this summer, Helium Mobile users can opt in to provide location data and earn rewards in exchange. We will use this location data to gain insight into where Helium Mobile Network coverage would be most useful and to scale our Dynamic Coverage strategy.
Additionally, we plan to roll out tools that will show deployers optimal radio placement locations. Helium Mobile Hotspot, coming later this year, will offer a low-cost and simple way for more people to participate and provide coverage on the Helium Mobile Network.
No matter how you participate in Helium Mobile, whether it's as a user, a coverage provider, or both, your contribution is changing the future of mobile and ensuring we can build a better carrier, together.
Ready to join the future of mobile? Get on the waitlist for Helium Mobile.