It's Time for a Change: The $5 Unlimited Plan Is Here, Starting in Miami
We're shaking things up. Introducing Helium Mobile's $5 Unlimited Plan. #hi5🖐 to that.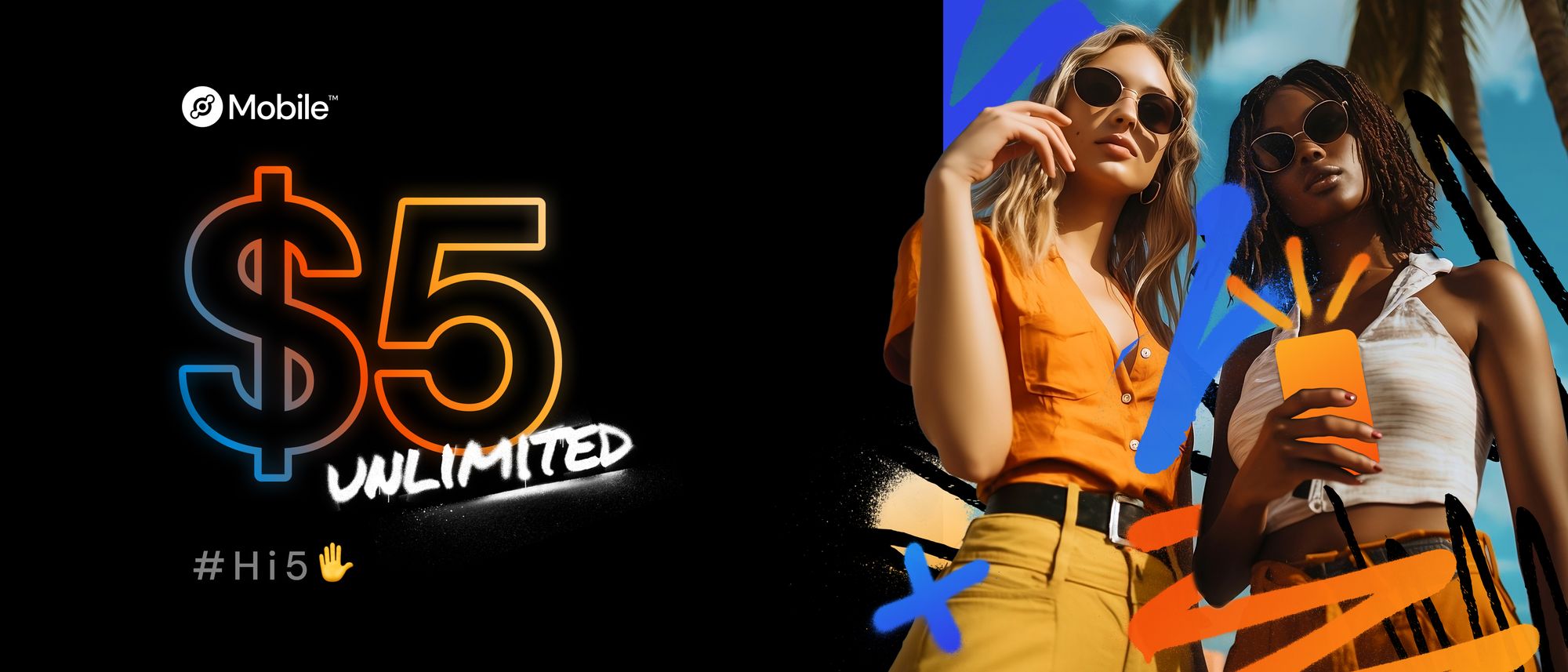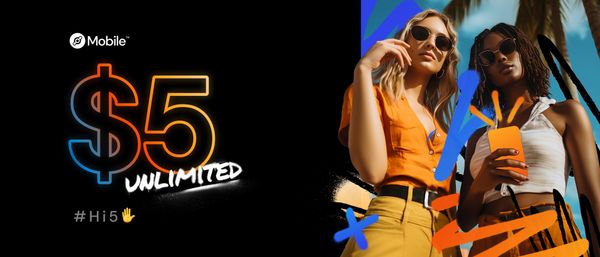 The telco industry is due for serious changes, starting with the price we pay to connect with one another. We change that today. We are excited to announce the launch of Helium Mobile's $5 Unlimited Plan.
When we first announced Helium Mobile, we shared a vision of a future where connectivity is affordable and accessible to all. Today we're taking a crucial step towards achieving that vision as the world's first people's carrier.
The $5 Unlimited Plan is available as of today exclusively in Miami. We're launching in a single city to continue to scale our unique coverage model that combines our partner's nationwide 5G network with the people-built, open source Helium Mobile Network.
This innovative approach to coverage has an immediate benefit to all, as it gives Helium Mobile the ability to offer an insanely low price of $5 per month to all subscribers in Miami-Dade County.

Seriously? $5?
That's right, it's not a typo. $5 per month (+ taxes and fees) gets you unlimited talk, text, and data. For some of you, that's up to 95% less than what you're paying now.
How's this possible? Let's talk about it.

Dynamic Coverage
The beauty of Helium Mobile is that it combines the power of the people-built Helium Mobile Network with the nation's largest 5G network from our partner. We call this Dynamic Coverage.
By leveraging a network that's owned and operated by individuals rather than big corporations, Helium Mobile can significantly reduce costs to deliver nationwide service with unprecedented pricing.
Why are people even interested in contributing to build an alternative, decentralized network? In part because they share the vision of affordable and accessible connectivity, but also because by helping build and being a part of the network, they can earn rewards called MOBILE tokens.
Subscribers can contribute to Helium Mobile Network growth as well. By choosing to share their location data, Helium Mobile subscribers can help the Helium Network community identify where to strategically deploy people-built coverage. In exchange, they have the opportunity to earn MOBILE token rewards. If this raises concerns for you about privacy, keep in mind that participation in network building is completely optional. We don't collect your location data without your explicit consent, and you can opt out at any time.
This two-sided approach remedies inefficiencies caused by the middle men in the traditional telco model and lowers the overhead infrastructure costs for the carrier.
We've already seen the success of this model on the Helium Network with one of the world's largest IoT networks. If you're curious to learn more, check out this blog.

Miami: The First City
Coming out of Beta, we're rolling out Helium Mobile in one city to ensure we provide the best service for our subscribers and can expand people-built coverage locally. It also gives us the ability to organically grow subscribers by fostering a community built by word-of-mouth and bringing down customer acquisition costs altogether.
We're excited to unveil that our launch city is Miami, which was selected based on a community vote and existing coverage, among other factors. Starting today, anyone in Miami can now sign up for Helium Mobile's $5 Unlimited Plan here.

If you're not in Miami and are as excited about Helium Mobile as we are, you can sign up for the waitlist here or be referred by a friend who's already a subscriber.

For existing Beta users who helped us test and provide feedback over the past few months, THANK YOU. You will continue to receive service without interruption and will be automatically upgraded to the $5 Unlimited Plan. If you got a Beta invite but didn't join, we'll add you to our new waitlist and keep you updated as we expand.

Join the Movement
Today is not just about $5. After all, the future of mobile is you. Helium Mobile plus you – the people – are delivering an alternative to the status quo mobile landscape, with connectivity that's affordable and accessible to the masses.
We're betting on this vision for how we all connect with one another, and can't wait for you to be a part of it.

Sign Up
Anyone in Miami can now sign up for Helium Mobile here.

Not in Miami? Get notified when Helium Mobile is available where you live here or be referred by an existing Helium Mobile subscriber.

Spread the Word
Share the news with your network: The future of mobile is you. The future is ✋ #hi5.
Learn More
Follow Us